Howard Fine
Reporter (Healthcare, Infrastructure/Construction/Engineering, Education)
Howard Fine is a 23-year veteran of the Los Angeles Business Journal. He covers stories pertaining to healthcare, biomedicine, energy, engineering, construction, and infrastructure. He has won several awards, including Best Body of Work for a single reporter from the Alliance of Area Business Publishers and Distinguished Journalist of the Year from the Society of Professional Journalists.
A Los Angeles native, Howard graduated magna cum laude with a bachelor of arts degree in English from Bates College in Lewiston, Maine. Howard obtained a master of science degree in journalism from Northwestern University's Medill School of Journalism in Evanston, Illinois. Prior to joining the Business Journal, Howard spent seven years as Staff Reporter at the Orange County Business Journal and before that, as Orange County Bureau Chief for City News Service.
Twitter
Recent Stories
The LABJ Interview
CEO John Agwunobi sat down with the Business Journal to discuss the pandemic's impact on Herbalife, his unique perspective on pandemic preparedness and more.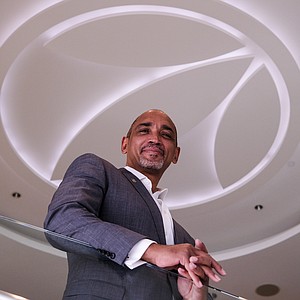 Even as Los Angeles County's employment picture darkened after revised state data showed job losses for 2020 were substantially bigger than previously reported.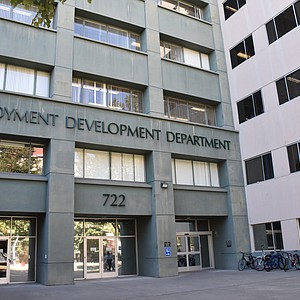 Ontrak Inc., which recently announced that it would be losing its largest customer, has named CVS Health executive Jonathan Mayhew as its new CEO.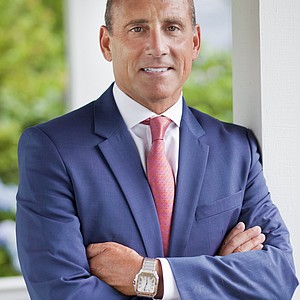 L.A. County's unemployment rate for both December and January at 12.6%, with December's rate being significantly higher than the 11% first reported six weeks ago.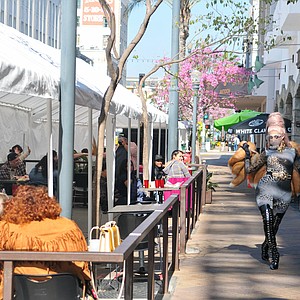 The biggest change in years for billionaire Patrick Soon-Shiong's family of biotech businesses was completed last week.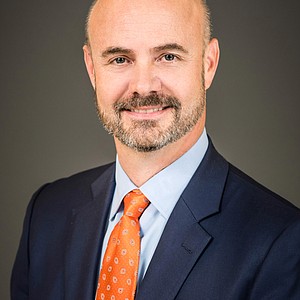 The Los Angeles County Metropolitan Transportation ity board is slated to vote March 25 on proceeding with two proposals for rail transit through the Sepulveda Pass.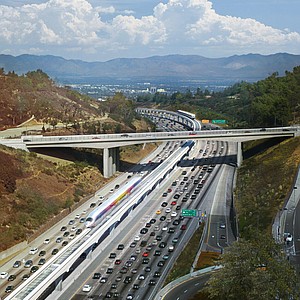 San Dimas-based American States Water Co.'s primary business is owning a water utility with customers throughout the state.
Downtown-based AECOM has unveiled its first large-scale field demonstration of an economically and environmentally sustainable technology.
Santa Monica-based GoodRx Holdings Inc. reported a 42% jump in revenue for 2020 in the company's second quarterly earnings report since going public.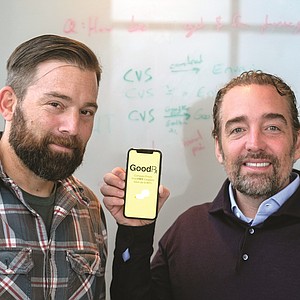 BreathDirect, a startup Long Beach medical device company, has received emergency use ization from the Food and Drug Administration to market its low-cost medical ventilator.